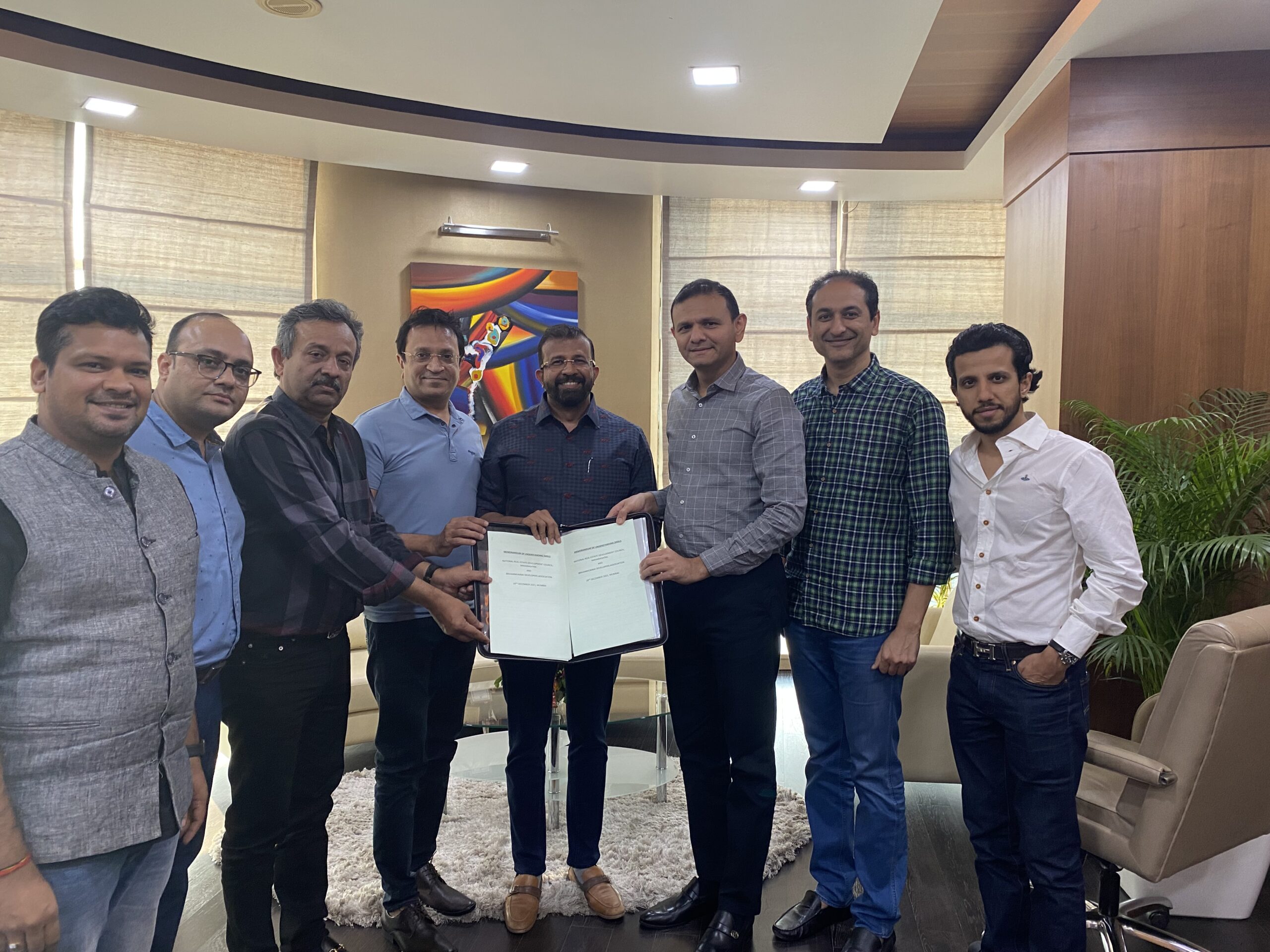 Mumbai: In a big move, various real estate developer associations have come together under the aegis of NAREDCO. Two such bodies namely Brihanmumbai Developers Association (BDA) and Central Mumbai Developers Welfare Association (CMDWA) consolidate with NAREDCO Maharashtra.
National Real Estate Development Council (NAREDCO) a self-regulatory body formed under the aegis of the Ministry of Housing and Urban Affairs (MoHUA), Govt of India has opened its state chapter in November 2015 under the leadership of founder and first president Dr. Niranjan Hiranandani.
Commenting on the occasion, Sandeep Runwal, President, NAREDCO-Maharashtra and Managing Director, Runwal Group, said, "We welcome BDA and CMDWA, 2 very strong developers associations to the NAREDCO organisation. We are honoured by the current recognition that NAREDCO is receiving among the developers."
Over 750 combined membership strength of both BDA & CMDWA largely consisting of developers who work under DCR 33-7, 33-5 & 33-9 on cessed and non-cessed buildings including MHADA and estate lease hold lands have come together with NAREDCO, the combined strength of NAREDCO Maharashtra would now be 4000+ Developers to create the strongest and the most trusted developers governing body in the MMR region.
Speaking on the collaboration, Founder and Vice President, BDA, Harrish Kumar Jain said, "We are extremely delighted to associate with the most trusted entity in the real estate fraternity. With the same zeal and confidence, we ensure to build a platform that would create a win-win situation for both developer bodies and the potential homebuyers across the state."
CMDWA under its Founder President Dharmesh Chheda claims credit for obtaining various restraining orders from Bombay High Court to protect interests of landlords and tenants in the matters of Heritage, Tenure on leasehold lands and also challenging the LUC matter pending in the Hon. Supreme Court and says that "coming under the aegis of NAREDCO will be highly fruitful for redevelopment of dilapidated cessed buildings in particular".
Rajan Bandelkar, National President, NAREDCO says "The United affiliation with NAREDCO and its newly appointed committee will take up issues affecting every developer like levy of GST on redevelopment of tenant flats, Input Tax Credit in GST, MOFA, Environment, Streamlining issues at MCGM, Urban Development and Revenue Department, premium reduction, cluster redevelopment on MHADA and lease hold lands (ESTATE), Defence lands at Central level and help resolve them with a sense of fairness to make it a win win for citizens, authorities/ govt and the small redevelopers.
In the year 2015, Prominent developers Hiranandani, K Raheja, Raunak, Ekta, Lodha, Nahar, Runwal, Narang etc came together to establish the State body of NAREDCO. Under the leadership of Dr. Niranjan Hiranandani as the founder and first president it expanded well. Large corporate developers such as Godrej Properties, Tata Realty, L&T Realty, Mahindra Developers, Birla Estates, Raymond Realty, Piramal Realty, Peninsula Land, Sunteck etc also joined NAREDCO. Some of the Members who have annexed and endorsed their positions into the New NAREDCO Managing Committee recently are Mr. Sanjay Dutt, Tata Realty, Mr. Venkatesh G, Shapoorji Real Estate, Mr. Abhishek Kapoor, Purvankara Developers, Mr. Vallabh Sheth, Sheth Creators, Mr. Navin Makhija, Wadhwa Group, Mr. Jay Goenka, Dynamix Group, Mr. Kirti Kedia, Transcon Developers, Mr. Manoj Vishwakarma, Dotom Realty, & Mr. Manish Bathija, Paradise Group.
"The National Real Estate Development Council (Naredco) has always strived to be the collective force influencing and shaping the real estate industry. And by welcoming the other two developers' association it has proven to be an uninvolved and effortless entity," says Abhay Chandak, Secretary, NAREDCO Maharashtra.